Beautiful Hand Raised African Grey Parrots - Islamabad
Monday, 1 June 2015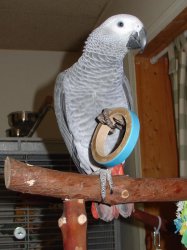 Contacts
kiora
Item description



Beautiful and healthy baby greys...fully weaned to organic pellets.
We are including her cage and accessories (shower perch, toys,
carrying bag, treats, books). Cage has external feeders and playtop
and seed guard.

Huge vocabulary. Even farts, bups, laughs, and says goodmorning and
goodnight. They have perfect plumage, has never plucked, and have
great personality! We are expecting a baby and will not be able to
give them the love and attention they need!

Each will be deliver with a cage, food particles, bird books, traing
dvd and cd rom etc.Shipping is available as well as DNA sexing and
microchipping.